Ian Redmond is a tropical field biologist and conservationist, renowned for his work with great apes and elephants. For more than 30 years he has been associated with Mountain Gorillas, through research, filming, tourism and conservation work. He served as Ambassador for the UN Year of the Gorilla 2009. As with his mentor, the late Dr Dian Fossey, the main focus of his work shifted in 1978 from research to conservation work, after poachers killed Digit – a young silverback in one of the Karisoke study groups – to sell his skull and hands. Finding the headless, handless body of a gorilla he regarded as a friend was a turning point in his life. Ten years later in Kenya, the experience was repeated when some of the cave-elephants he was studying were killed by ivory poachers. To encourage groups to work together, he established and chairs the Ape Alliance (70 organizations linked via www.4apes.com), the African Ele-Fund and the UK Rhino Group (www.rhinogroup.org.uk). He is now Chief Consultant for GRASP – UNEP/ UNESCO Great Apes Survival Partnership he helped launch in 2001.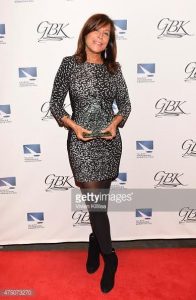 Joanne Horowitz has been a Talent Manager for over thirty years, helping to guide the careers of some of Hollywood's biggest names.  In 2015, Joanne received the Pat McQueeney/Manager of the Year Award from her peers, for excellence in Talent Management.  Most recently, Joanne was at the forefront of negotiating the Netflix/HOUSE OF CARDS deal, which was the first of its kind in the new streaming/binge-watching landscape of television.
Also on her roster are young, up-and-coming actors such as Alex MacNicoll (TRANSPARENT), Gavin Stenhouse (ALLEGIANCE), and Claudia Lee (HART OF DIXIE, KICK-ASS 2).  Before becoming a talent manager, Joanne did PR/Special Events at STUDIO 54 in its heyday, and she was VP of publicity and marketing for UNITED ARTISTS film studio.  Joanne was also Executive Producer on THE BIG KAHUNA and BEYOND THE SEA.  Joanne has parlayed her Hollywood connections into the tech space, partnering with renowned film director, Bryan Singer (USUAL SUSPECTS, X-MEN franchise), on CINEBODY, a cloud-sharing application that also turns your cell phone into a motion-picture movie camera, she's also working with a venture capital firm, Stage Venture Partners, on other upcoming tech startups.
A passionate animal lover, Joanne is founder/producer of VERGE OF EXTINCTION, a charity concert, which is dedicated to raising awareness for saving elephants and rhinos from illegal poaching, and she also serves on the board of directors for the newly opened animal museum in downtown Los Angeles.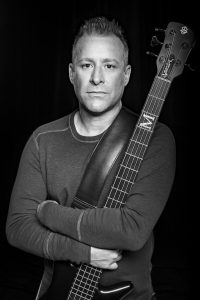 Mike Kroeger has been both a fearless and outspoken advocate of conservation projects for close to 20 years now.   In addition to his passion and respect for the work of ELI, Mike has been a long-time supporter of Sea Shepherd and has taken it upon himself to be a responsible and conscious steward of the environment in both his personal and professional endeavors.  As a founding member for globally celebrated, multi-platinum rock band Nickelback, Mike and his bandmates have cemented themselves as one of the most commercially viable and important acts of the past two decades. With more than 23 chart-topping singles and fans spanning the globe, Nickelback boasts twelve consecutive sold-out world tours, playing to well over eight million diehard and adoring fans.
Amongst all these accolades, they've also been named Billboard's "Top Rock Group of the Decade." Along the way, they have received a staggering nine Grammy Award nominations, three American Music Awards, a World Music Award, a People's Choice Award, twelve JUNO Awards, seven MuchMusic Video Awards, and have been inducted into Canada's Walk of Fame (2007).  With more than 23 chart-topping singles and fans spanning the globe, Nickelback boasts twelve consecutive sold-out world tours, playing to well over eight million diehard and adoring fans.
Having traversed the world many times over in his unique profession, Mike has seen firsthand the impact that mankind has had on the environment and animal conservation.  Because of this, it has become Mike's passion and goal, both personally and professionally, to leave the world a better place than he found it.